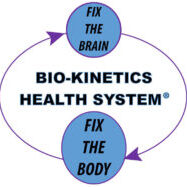 Bio-Kinetics Health System Seminar – LOS ANGELES
Saturday, Sep 24, 2022 – Sunday, Sep 25, 2022
Come learn the very effective Bio-Kinetics Health System that has helped thousands and thousands of people all over the world.
This easy to learn and apply process clears Reactive Stress Patterns switching your nervous system from reactive Fight-Flight-Freeze mode and into Health and Healing mode.

First-time attendees receive a FREE NewStim instrument (a $119 value) with the price of the seminar.
12 general hours of California Continuing Education credit hours are applied for.
-Newly Completed Conference/Class Studio at Dr. Baune's private office complex-
First Time Attendee:
Regular Fee $550 (includes manual, New-Stim Instrument, and chart set)

Early Registration Fee $500  (includes all above)
Refresher:
Regular Fee $250 (includes manual)

Early Registration Fee $200  (includes manual)
Event Location
Los Angeles area, CA
25409 Narbonne Ave
Lomita, California, 90717
Event Fees
New Attendee – Before 3-12-22
$ 500.00
New Attendee – After 3/12/22
$ 550.00
Refresher – Before 3/12/22
$ 200.00
Refresher – After 3/12/22
$ 250.00